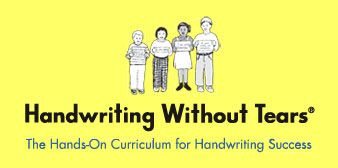 We live in a society with ever changing technology. As a homeschooler, I feel that it is my duty to adequately prepare my children for the technologically advanced world in which they live in. This includes teaching them to be web savvy, proficient in typing, and computer literate. One of the ways that we introduce our children to technology and incorporate it into our studies is with an iPad. I am always on the look out for quality educational iPad apps. So imagine my excitement when I found out that I would be reviewing the
Wet Dry Try iPad app
from
Handwriting Without Tears
as part of the Schoolhouse Review Crew.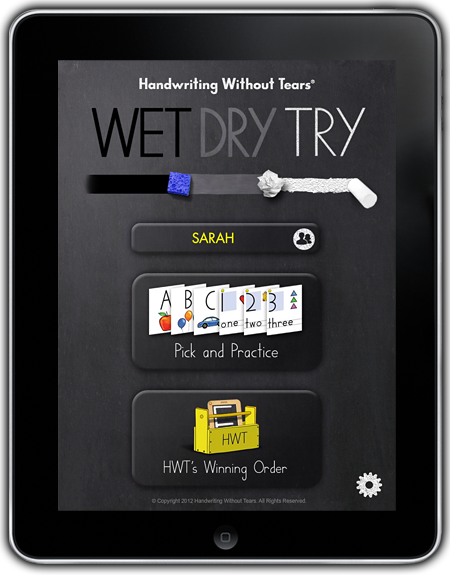 I used this app with my kindergarten, 5 year old daughter. Like most kindergartners she knows how to write her numbers and letters but could use a good deal of practice writing them more neatly. Also like most 5 year olds she still occasionally reverses a letter or number when she is writing. I was excited to introduce her to this app in the hopes that some of these common errors would be reduced.
I will start by saying that this is not your typical educational iPad app with lots of bells and whistles and fancy music. The Wet Dry Try app is strictly an educational app with appropriate background music and positive voice reinforcement.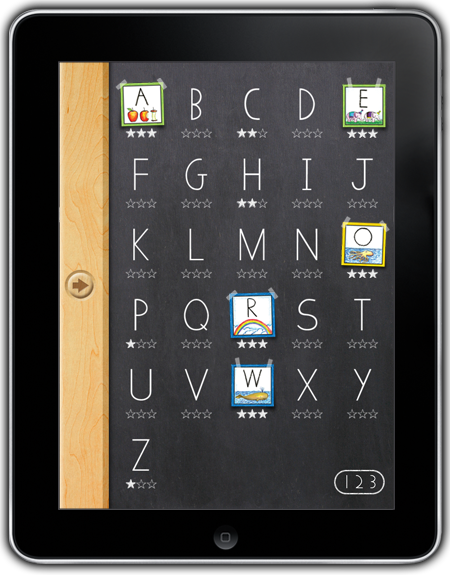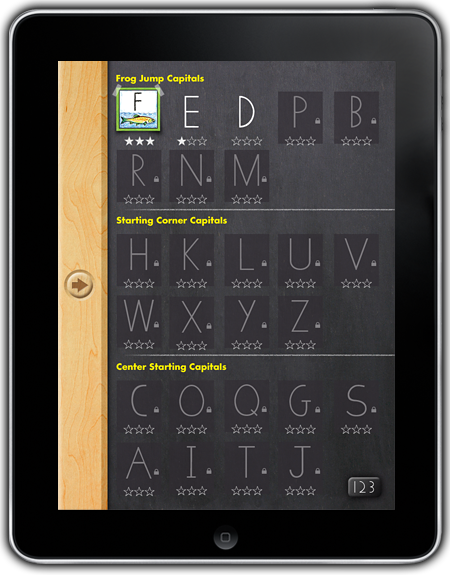 There are 2 different modes of play in this iPad app as illustrated in the pictures above. The first option is play and practice. In this mode of learning the child can pick and choose whichever letter or number they would like to practice. The letter or number is first introduced and a friendly female voice explains how to write the letter. The child then writes the letter or number with their finger 3 times, the first with a wet sponge, followed by a dry towel, and lastly with a piece of chalk. When the letter or number is practiced three complete times for a total of 9 individual practices, the child will earn a letter card. My daughter enjoyed this mode of play because she could jump back and forth among the letters and choose whichever one she felt like writing.
The second mode of play is called winning order. This mode of play is similar to play and practice in that each letter or number is practiced 9 times before completing that particular choice. However, in the winning order mode of learning, the letters are introduced in the simplest order of learning. In other words, the easier letters to write are first in the list versus alphabetical like in play and practice. As with the first mode of play, I enjoyed that this option not only appropriately encouraged my daughter as she was writing it also gently let her know when she got too far off course to accurately write the letter or number that she was practicing.
If you have a preschooler or younger kindergartner that is learning to write, this is a wonderful iPad app for such a purpose. This would be a great option for car or doctor office schooling, no pens or paper are needed and with the volume turned off or on low your child could learn without being a distraction to others. The sensitivity to finger motion is amazing in this app. I tried to write a few letters myself to see how well it worked and was amazed at how well it accurately tracked my true finger motions. Lastly, if you have multiple children who need handwriting practice this app has the option of adding different student names so each child can work independently. If you are a mom of multiples like I am, this feature is invaluable.
You can
purchase this app
for $4.99 (price at time of posting)

Disclaimer: I received a free copy of this product through the Schoolhouse Review Crew in exchange for my honest review. I was not required to write a positive review nor was I compensated in any other way. All opinions I have expressed are my own or those of my family. I am disclosing this in accordance with the FTC Regulations.