Burnt out on homeschooling? Tired of planning lessons week after week? Or perhaps you have lost the luster of lesson creativity and now just throw things together to "check one more lesson off of your list".
I have been there and will likely be there again as I continue down our homeschooling career.
Thankfully this year I have found my answer. When I don't have the time or energy to plan a spelling lesson or teach a math lesson I can now turn to SchoolhouseTeachers.com for my solution.
If you have been homeschooling for a while perhaps you have heard of or are familiar with The Old Schoolhouse Magazine's Teachers Toolbox. SchoolhouseTeachers.com replaced the old Teachers Toolbox and now provides an updated, streamlined, and more accessible source of teaching tools and lessons. The new site provides daily, weekly, and monthly lessons on a wide variety of subjects. Everything from the basic subjects like math and language arts to more specialized subjects like guitar and foreign language. With your monthly membership you not only get access to all of the lessons but also menu planning and each of the 5 Schoolhouse Planners when they become available (after 9 months of paid membership).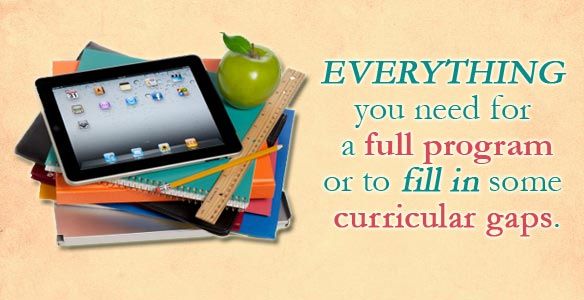 SchoolhouseTeachers.com is jam packed with such a variety of lessons and wonderful "daily" content that it is hard to pick my favorite to highlight. So instead I will discuss the resources that I have been turning to most often since beginning my membership.
For my kindergarten daughter I am using the spelling lessons and reading lists most often. I am enjoying that the spelling lessons present four words over the course of one week. During that week the student uses those 4 words in a variety of ways such as answering questions, fill in the blank, and picture drawing. My 5 year old is a hands on learner and is enjoying the varied approach to learning her words each week compared to our previous "workbook" style of spelling lessons.
My 3rd grade 8 year old is most enjoying the history and United States geography lessons. He is crazy about both subjects and is excited each day to find out what the new lesson is and what he gets to research and explore. These lessons have been wonderful spring boards for further research and learning opportunities. I appreciate that fact that he is excited about and learning things that I hadn't thought about introducing and also frankly don't have the time to prepare because of other family obligations (namely 3 littles ones under the age of 2).
A few months back I began praying for a guitar lesson opportunity for my 11 year old 6th grader. Weekly lessons at the music store aren't not feasible for a variety of reasons right now but I know how badly he wants to learn how to play. So imagine my surprise and joy when I noticed that SchoolhouseTeachers.com includes guitar lessons. My 11 year old is thrilled (as am I). These lessons alone more than pay for the monthly fee that SchoolhouseTeachers.com charges. Now my oldest son can advance his guitar abilities at his pace from the comfort of our home.
So as you can see SchoolhouseTeachers.com is not geared towards a certain age group of students. There is a wide variety of lessons and learning opportunities for every age, including adults (music, voice, and foreign languages to name just a few).

Specific Details:
Price: $1 for the 1st month and $5.95 each month thereafter
Included with each membership (taken straight from the website FAQs):
A membership provides you with all the daily, weekly, and monthly lessons from our expert Schoolhouse Teachers and Contributors, but there is much more. It also gives you all five Schoolhouse Daily Planners each year; the five, together, represent a $125 value. The 2012-2013 Planners will be available in June.
The 2011-2012 Planners can be downloaded at any time. Though the school year is winding down, you'll still benefit from literally hundreds of pages of articles, supports, helps, encouragements, games, informational lists, and other benefits (as well as a few months of tracking space). The 2011-2012 Schoolhouse Planner alone is 819 pages! There are also separate planners for elementary, middle school, and high school ages, and a planner for special needs children.
A membership also provides with you access to our past (archived) and future Expo webinars—we have had up to one thousand attendees at each webinar. We cover the latest in home education trends and sponsor many free giveaways. For instance, the March webinar featured Jay Ryan teaching about astronomy and Andy Harris teaching on Google Earth. (What a blast that was!) Note: The Expo-to-Go postings will go up on our site in May.
There's more: The Old Schoolhouse® Magazine delivered by TOS straight to your inbox monthly; all The Old Schoolhouse® Magazine digital back issues (easily searchable); a free E-Book every month; and, after 12 months of uninterrupted membership, you'll receive a $25 gift certificate to the Totally TOS section of The Schoolhouse Store!
You can begin your membership

here

Disclaimer: I received a free copy of this product through the Schoolhouse Review Crew in exchange for my honest review. I was not required to write a positive review nor was I compensated in any other way. All opinions I have expressed are my own or those of my family. I am disclosing this in accordance with the FTC Regulations.